Lismore Castle Art Centre.
Published on June 18th 2018 by LMNS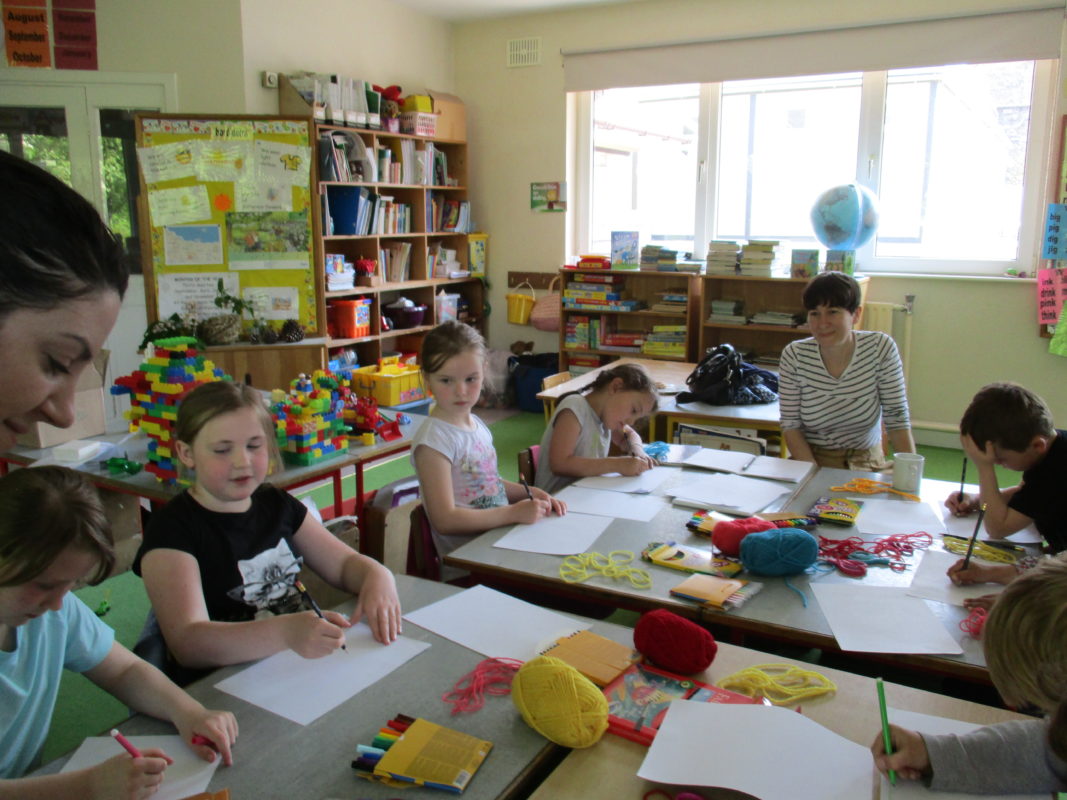 At the end of May, Olivia and Mary came to our school to do an Art class with us.  First of all Olivia showed us how to make pictures with string.  Then we all had a go.  After that we drew pictures upside-down.  Then Olivia and Mary had to go.  I really enjoyed Olivia's and Mary's visit.
Klaudia Sandes