Our History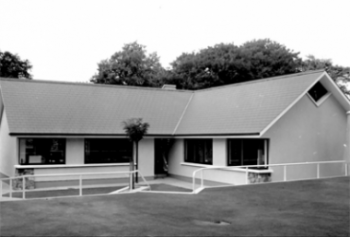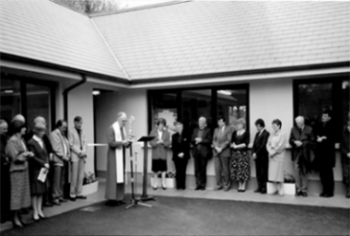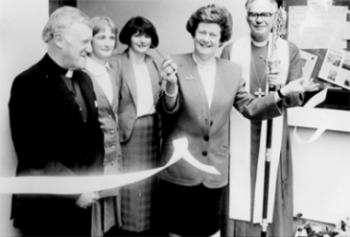 In 1962 Dean Gilbert Mayes was the Dean of Lismore. Being an ardent historian, he knew that Lismore had an ancient tradition of learning and Christian worship. To carry on that tradition, he founded our school and tucked it under the tall spire of the Cathedral in the Deanery yard. Dean Mayes converted the stables into a classroom. The old horse stalls became toilets. The tack room became a store room for Art and Craft materials. In 1962 the first day of the new school was the 6th March. It opened with thirteen children on the roll books. These numbers swelled to twenty seven when the Church of Ireland School in Tallow, St Catherine's, amalgamated with Liosmór Mochuda in 1969. A teacher was employed, Dean Mayes taught Religious Education in the school every day and Mrs. Mayes, a trained teacher, taught Arts and Crafts. A large pre-fab was erected, overlooking the school garden at the back which once served as lawn tennis court. In the front of the school, the cobbles were cemented over, making way for running and ball games.
The school became a two teacher school in 1975. In that year the old school managerial system was replaced by an elected Board of Management. All these were replaced by the present building and school garden in 1990. The new school was formally opened in 1991 by the Minister of Education (Mary O'Rourke) and Bishop Willoughby was also in attendance. A garden with playground equipment was designed and new wrought iron gates replaced the old wooden gate. The school motto was written on a plaque and can be seen at the entrance:
"Big Trees from Small Acorns Grow"
The school became a three teacher in 2001 and an additional pre-fab was built to house the third classroom. A few years later the school reverted to a two teacher school and the pre-fab was put into use as a computer and learning support/resource room. Over the years the school has maintained strong links with the parents and community. This has been fostered by attending education activities in the Castle and Heritage Centre, fundraisers, barbeques, sports days and services in the Cathedral.