Junior Room – March 2018
Published on March 23rd 2018 by LMNS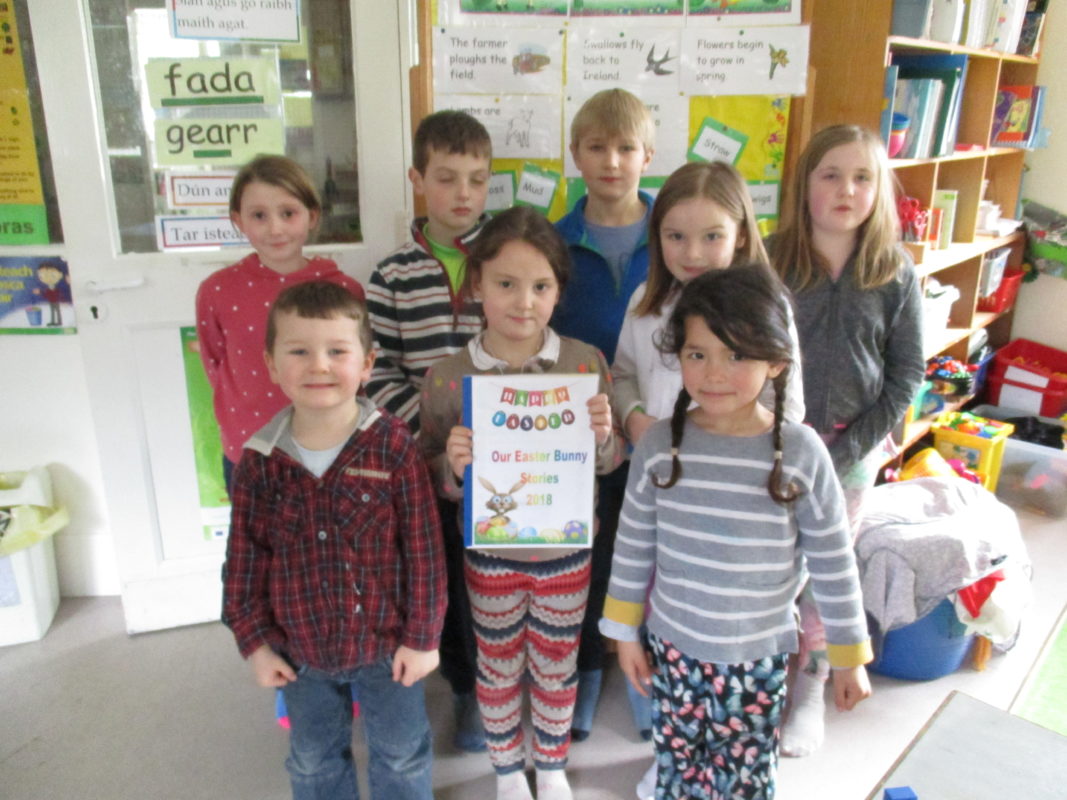 Projects of Australia
All pupils in the Junior Room did projects on Australia.  We enjoyed learning all about the country, its animals, places, and its people.
Dingo's live in Australia, they are wild and their fur is light orange. They have very sharp eyes for hunting.
Kangaroos cannot walk backwards; they can hop very fast on two legs and only very slow on four legs. Baby kangaroos are called Joeys.  Kangaroos only live until they are six years old.
We did Aboriginal art work.  They do signs for other people so that they know what the signs are. Their art work consists of lots of dots to make it colourful.
Ayres Rock changes colour in the sunlight.  Sidney Opera House looks like sails on a ship.  The Sidney Harbour Bridge is the biggest steel bridge in the world.
We learned lots and lots about Australia and enjoyed doing our project.
2nd Class
Art Work
We have been very busy with our art work.  We love art.  We make pictures of a rainbow for St Patrick's Day.  And we learned a poem to help us learn the colours of the rainbow.  Richard of York gave battle in vain, which gives us red, orange yellow green blue indigo and violet.
1st and 2nd
Easter Stories
Each term we write our own stories and they are then made into a book.  We love reading our own books.  This term our stories are all about the Easter Bunny. The Easter Bunny broke his leg and he asked his friends for help.  We all did different stories, they were funny, they were nice and some had evil chickens and bunnies in them but they all had a happy ending. We love our Easter Book.
2nd Class