Springing into action.
Published on February 14th 2018 by LMNS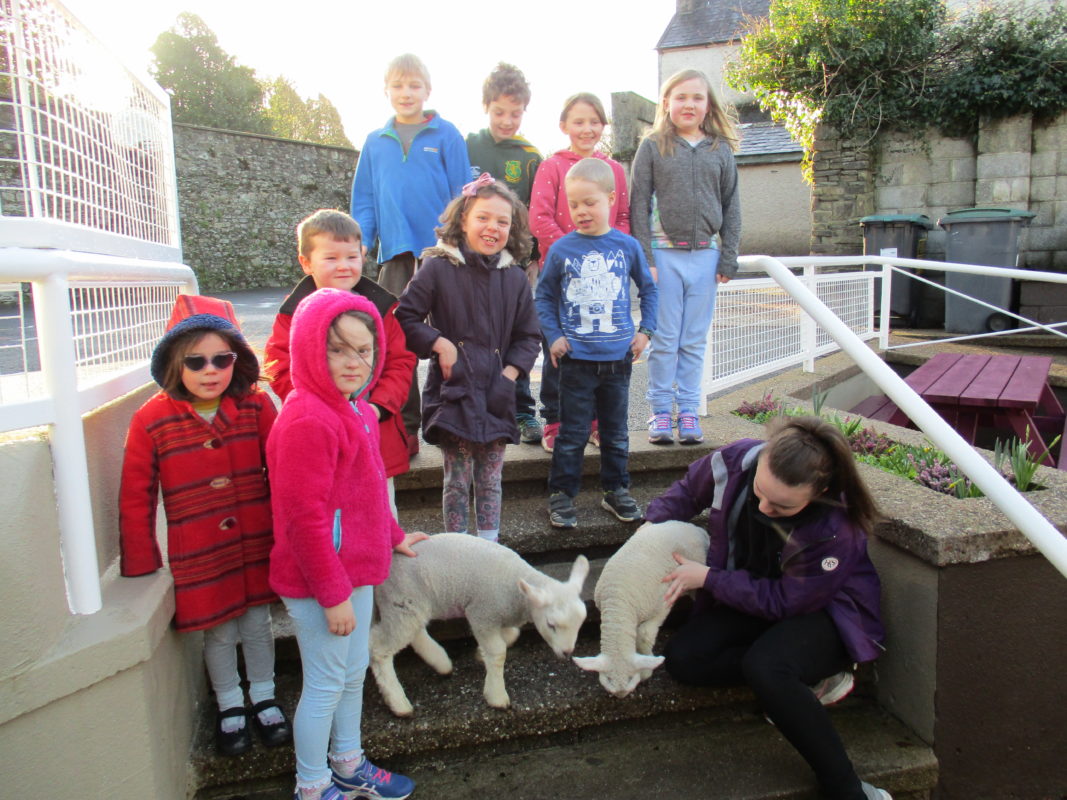 The first two weeks of February has brought a bustle of activity to Liosmór Mochuda. In the Senior Room we celebrated some birthdays by making Rocky Road, it was delicious and we enjoyed every bite. Jo once again brought in some of her new born lambs and we got to hold them and listen to them bleat. It was lovely to see them run around and it reminded us of the season we are entering into, Lent and Easter, the season where we celebrate new life, and the death and resurrection of our Saviour , Jesus Christ. We have also had a cold spell recently which meant we had snow. This lead to an early morning snow fight before we got down to work. Other people who have been busy are Jamie Maxwell, Andrew McCarthy (2 past pupils) and Marcin. They assembled our geodesic dome, we look forward to many hours of fun on the dome, thank you guys.