Bee Keeping with Zoe Railton
Published on September 18th 2017 by LMNS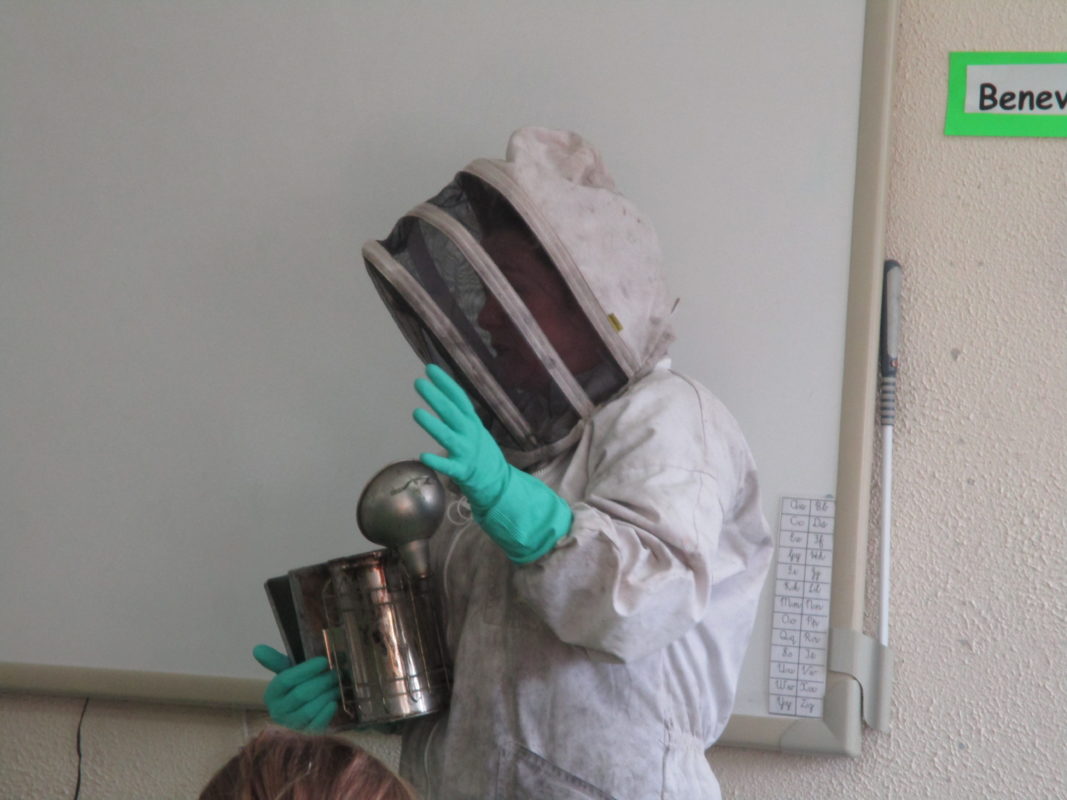 Zoe's Visit to our School.
Zoe came to our school today.  Zoe is a beekeeper.  She told us about bees.  Queen Bees live three to four years.  Worker bees collect pollen.  Drones are male bees.  Drones are kicked out in the winter.  Zoe showed us bee pictures.  She wore a beekeepers suit.
Abraham Massey 2nd Class.
A very sincere Thank you to Zoe Railton for giving of her time to come and talk to all pupils about Honey and Bee Keeping.  The children really enjoyed the visit and learned a lot about Bees and Honey.