The School B.B.Q.:
Published on June 18th 2019 by LMNS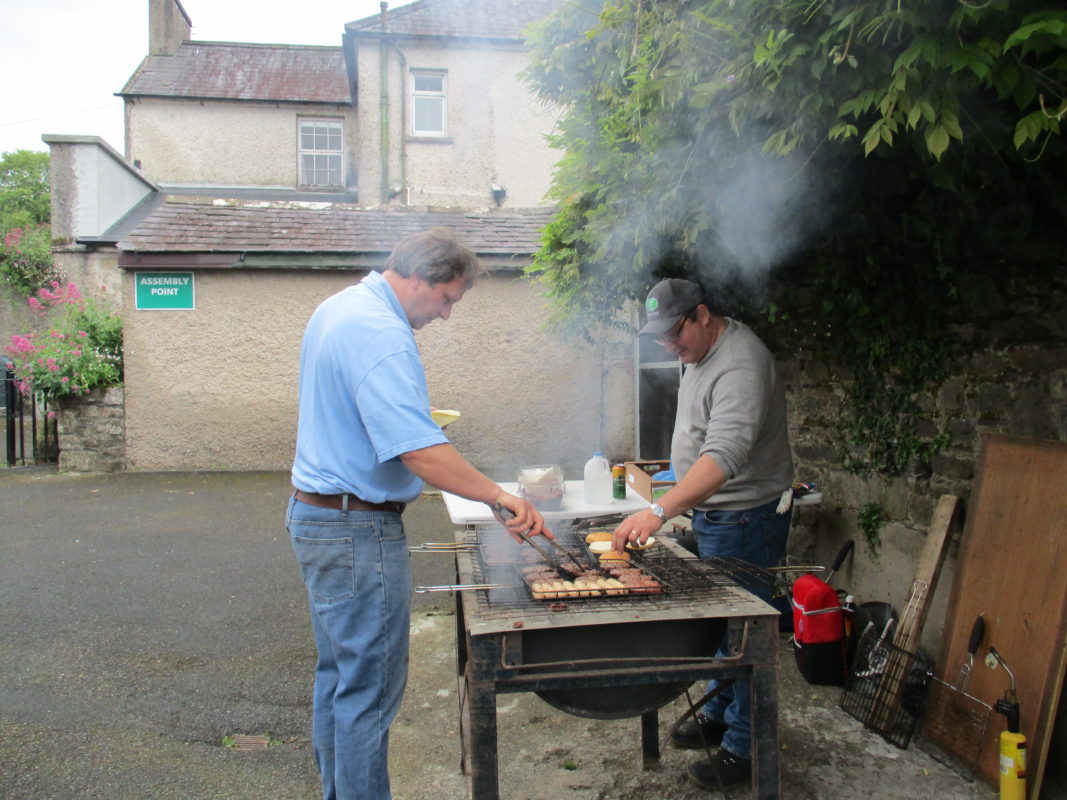 We came to school at half six.  We went into the classroom and ate some food.  Then we played around the Church.  I sang 'Count on Me' and Shane was playing the guitar.  We played catch on the top yard.  We ran around the church again.  Then we came out of the Church and I saw the new teacher named Ms. Nichol and my mum introduced me to her.
I had a sausage burger.  Then we went round the church again.  We helped Patrick to bring the really heavy drums into the classroom.  The grown-ups played the drums with us.  I had a meringue with strawberries on it.  I also had two slices of lemon cake and I also had strawberries, blueberries and cream.  My favourite part of the school B.B.Q. was when I was singing.
I went into the Church garden after having food.   I had fun.  I did a performance.  My friend did a solo.  We had a great night.