Presentations
Published on April 05th 2017 by LMNS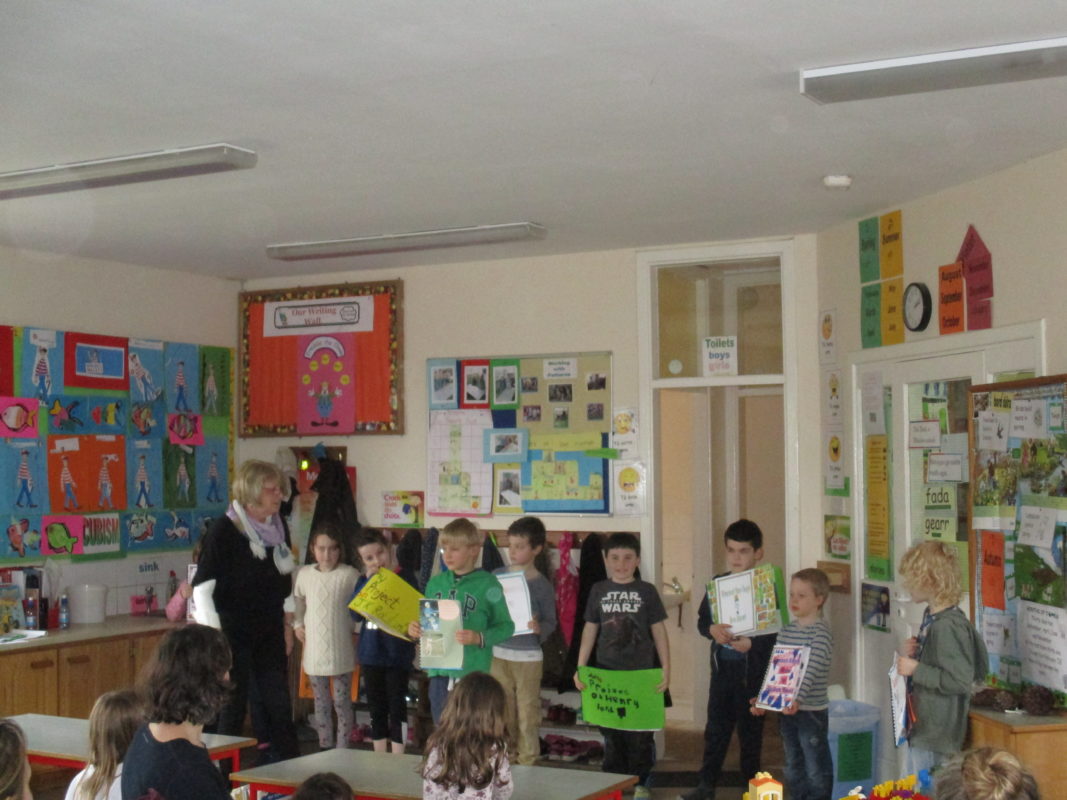 Our parents came in to see us present our work.
The Junior Room presented their projects on different people like Van Gogh, Alexander Graham Bell and J.K. Rowling. They also sang some Songs.
The Senior Room presented their car and homes projects and sang a song in Irish and English.
We hope our parents enjoyed the afternoon.