Hallowe'en Adventures
Published on December 05th 2018 by LMNS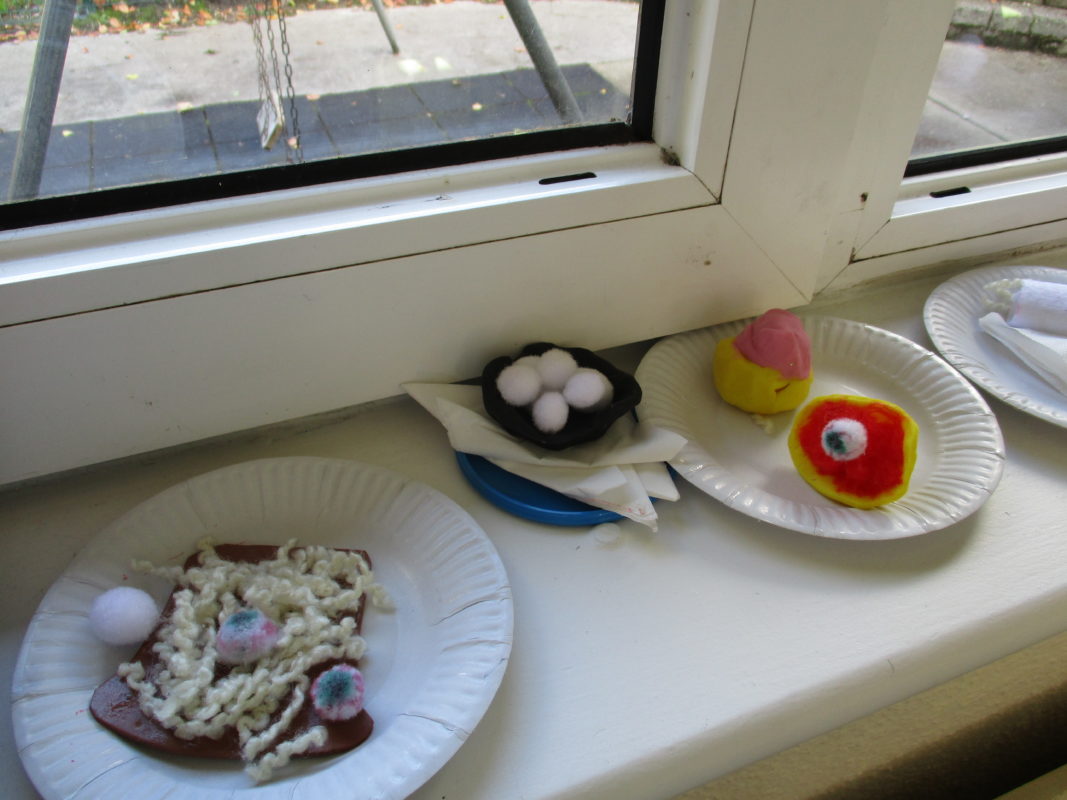 Hallowe'en is a fun time of year and this year in the Senior Room we put together Hallowe'en menus. We tried to think of the most unusual starters, mains and desserts and some of us even invented awful drinks. For Art we choose some of the items from the menus and made them.
Here are some of our creations: Eyeball Pizza, Spaghetti and Eyeballs, Roasted Eyeballs and Worm Salad as well as Giant's Blood Drink.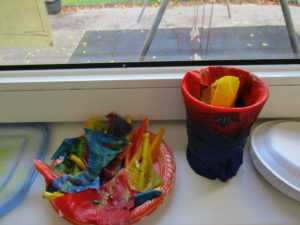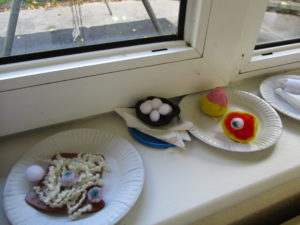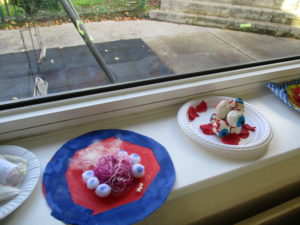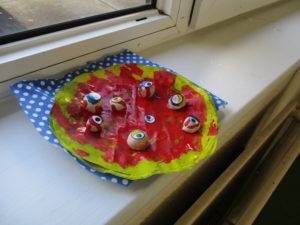 This is us with our menu's…..I don't think anyone will be visiting our Restaurants any times soon!!