Claude Monet:
Published on October 19th 2018 by LMNS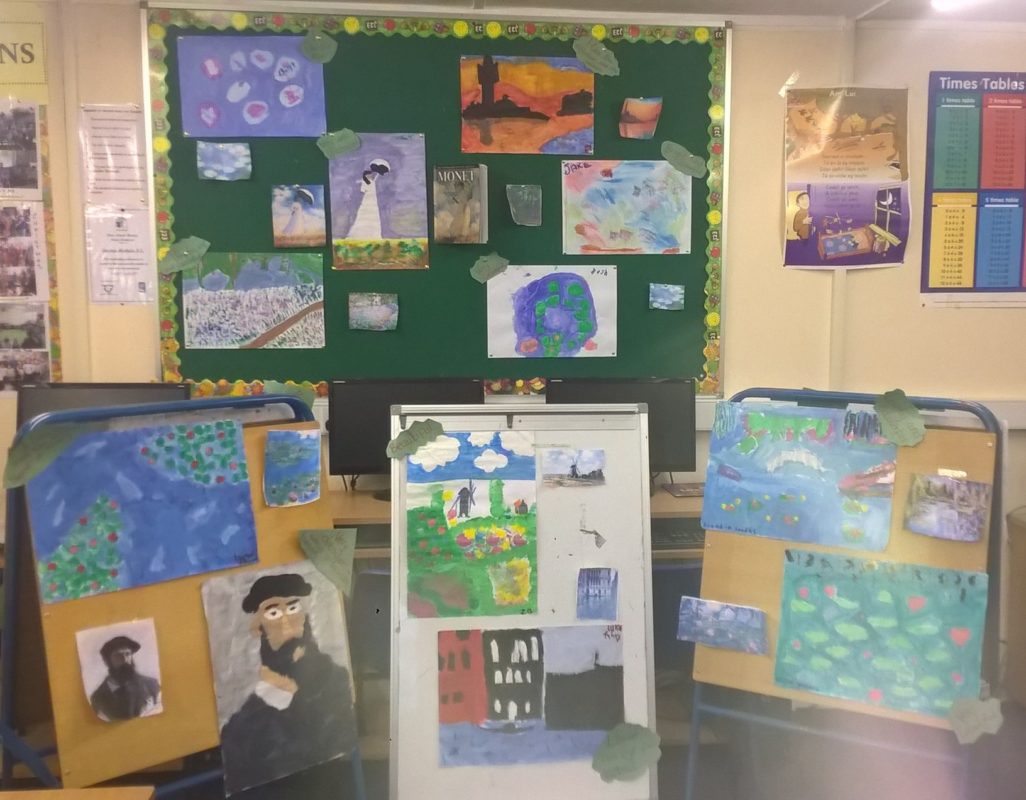 Occupation: Painter
Born: November 14, 1840 in Paris, France
Died: December 5, 1926 in Giverny, France
Famous works: Impression: Sunrise, Water Lilies, Haystacks, Woman with a Parasol
Style/Period: Impressionist
He once said "Everyone discusses my art and pretends to understand, as if it were necessary to understand, when it is simply necessary to love."
In the Senior Room we looked at some of Monet's paintings and discussed them. We each pick a picture and we did our own interpretation of it. Here are the pictures we created.