A week in the Junior Classroom
Published on October 19th 2020 by LMNS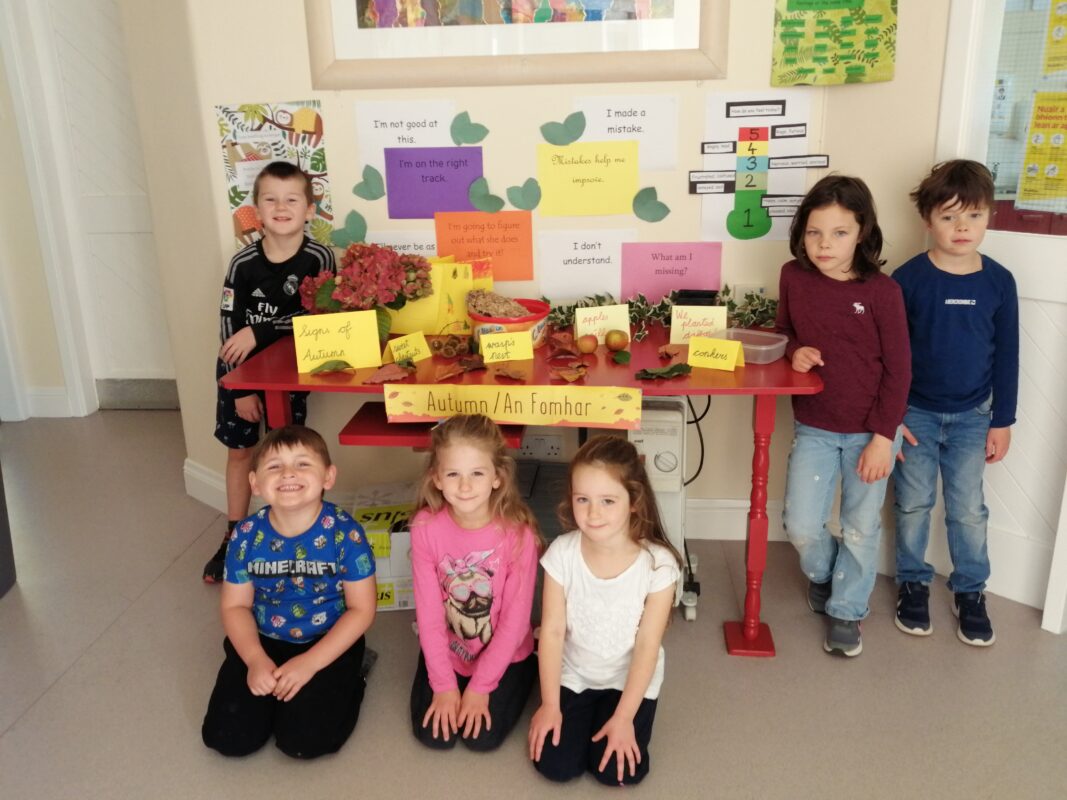 We went on a Nature Walk last Thursday. We collected some leaves for our 'Nature Table'. We also did some leaf printing with the leaves.
On Wednesday we planted daffodil bulbs. We learned that bulbs need food, heat, water and light to grow. When we were planting the bulbs we made sure that we set the roots in the soil.
During October we have been working very hard on our handwriting skills. We love cursive handwriting.
At Science we have been learning about 'Our Senses', this is one of our poems about Our Senses.
"When Autumn Falls
I see squirrels,
I hear leaves
I smell pie
I taste apples
I feel birds."